If talking about popular tourist attractions in Thailand Suitable for families, friends, or lovers. Many people would choose to pour their hearts to Koh Larn. due to convenient travel There are many attractions on Koh Larn to choose from. Organize a trip to the beach around this time, don't forget to find accommodation near Koh Larn, good price, beautiful view, suitable for relaxation. to recharge the power of happiness to the fullest to return to work again And today we have selected good accommodation from booking for you already. Let's see if there are any interesting places?
---
Xanadu Beach Resort, seaside accommodation Paradise of Koh Larn

Xanadu Beach Resort, Koh Larn beach resort Decorated with bright tones, looks bold. The wall is decorated with cartoon characters of the sea. There are 70 rooms in total, divided into 2 types: Deluxe rooms and Suite rooms. Inside the rooms are fully equipped with the most complete facilities. In the rooms, the bright colors are still emphasized. Suite rooms are slightly larger. Because adding another corner of the living room, the resort is next to the sea There are many activities for tourists to choose from. Whether it's sunbathing chilling by the sea and cycling
hotel information
---
Baan Virog Koh Larn, comfortable rooms, friendly prices.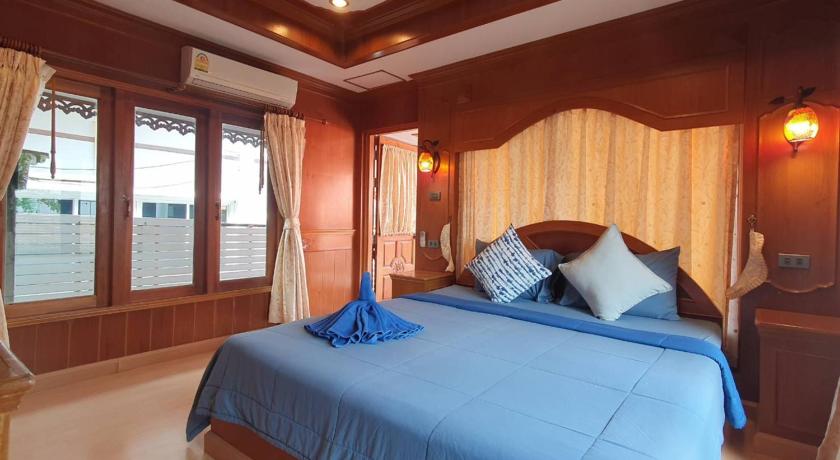 Baan Virog Kohlarn, accommodation on Koh Larn, the price is hundreds. The million dollar view is real. Baan Virot is located near the pier. The house looks warm. shady atmosphere It's like a two-story house divided into rooms looking out over the sea. Accommodation is clean, spacious rooms. There is a private terrace. Facilities are complete. It's not different from big hotels. It can be said that it is a place to relax that is worth the most.
hotel information
---
Winnerview ll Resort Kohlarn, sea view bungalow accommodation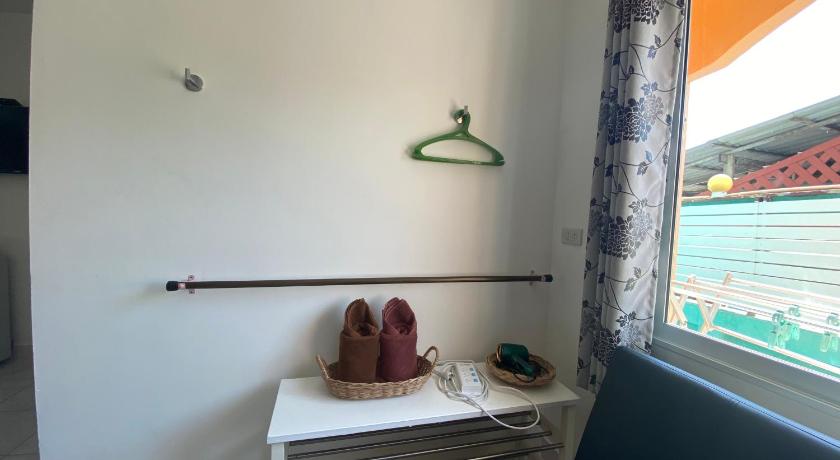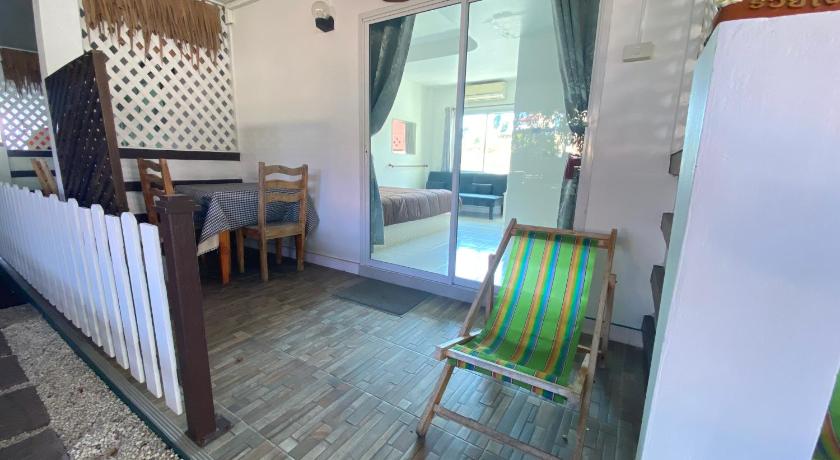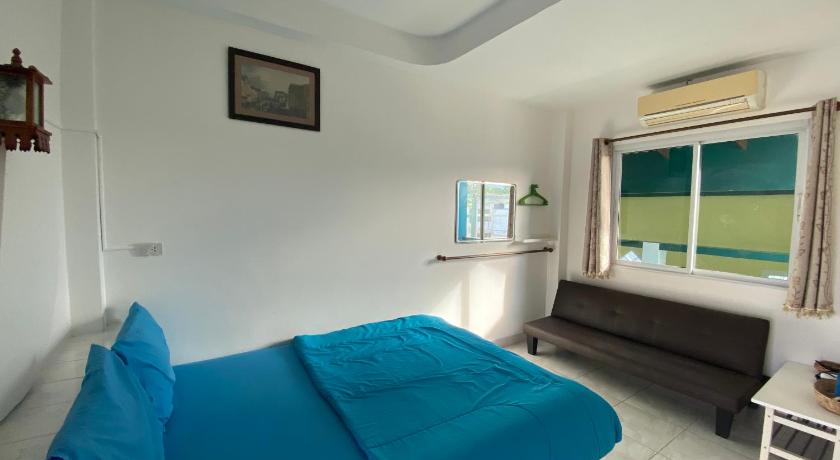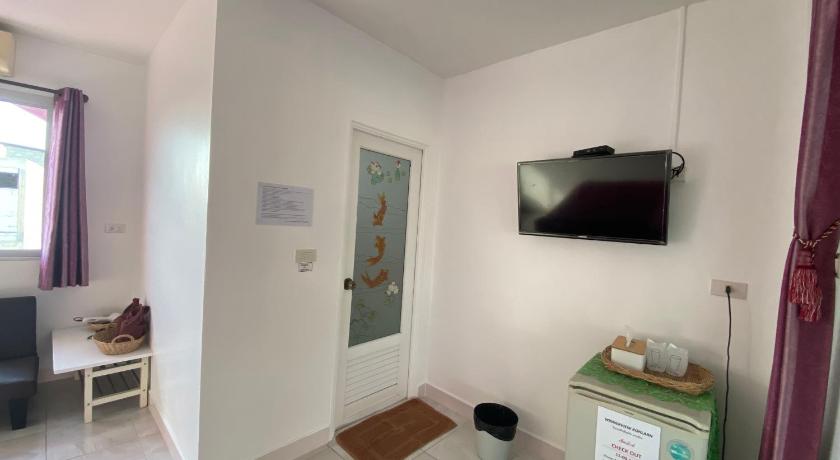 seaside hotel Not far from Koh Waen. The property offers a garden, free parking and a shared lounge. and a private balcony in every room The rooms are in a bungalow style. Decorated with white and brown tones. The furniture is all rattan chairs. The surrounding atmosphere looks shady. Perfect for a relaxing day with a barbecue area. Perfect for outdoor picnics.
hotel information
---
TC villa on beach, accommodation on Ta Waen beach.

Accommodation at Ta Waen Beach, next to Sangwan Beach and Thong Lang Beach There are 3 types of rooms to choose from: Deluxe, Superior, and Standard. The interior is decorated in white tones with floral patterns. Cut with the solid purple curtains. that looks good together Inside the room is spacious. There are full facilities in every room. Have a private balcony Below the resort is a restaurant and bar with a medium sized swimming pool. There is a free motorbike rental. There are also canvas beds for tourists to sit and watch the view of the beach as well.
hotel information
---
Samanta By The Sea, loft-style accommodation on Koh Larn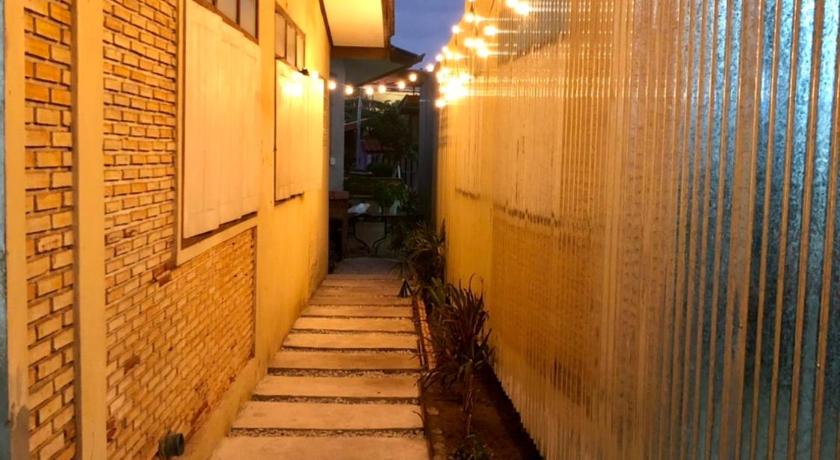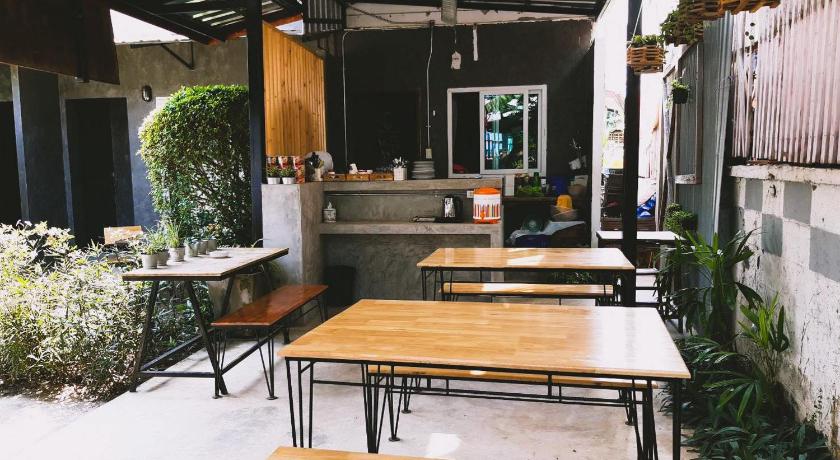 Loft style accommodation with garden views on Koh Larn. The interior of the room is bare cement, emphasizing the gray tone, and every room has a small garden to sit and relax. Equipped with many in-room amenities such as refrigerators, televisions, mini-bars, sun loungers to sit and relax. The room emphasizes peace. Therefore, there is no swimming pool, no basin, but there is a common area to sit and relax. Motorcycles are available for rent. No need to add oil yourself The accommodation is close to many tourist attractions, convenient to travel.
hotel information
---
Chill Days @ Koh Larn, a minimalist style room.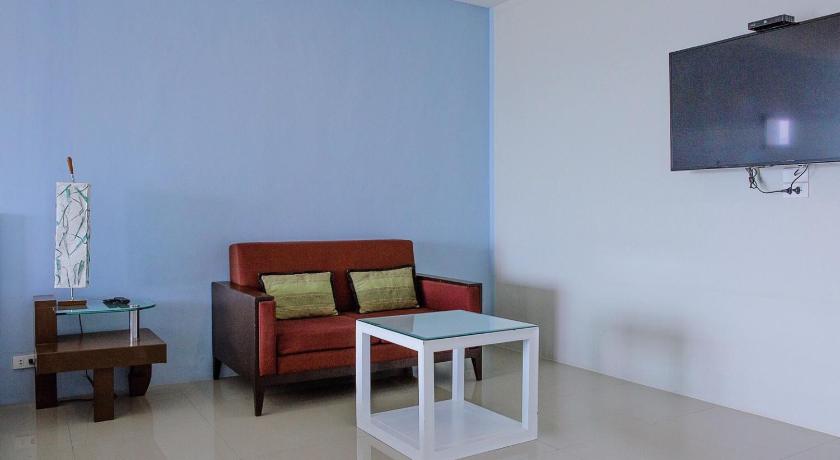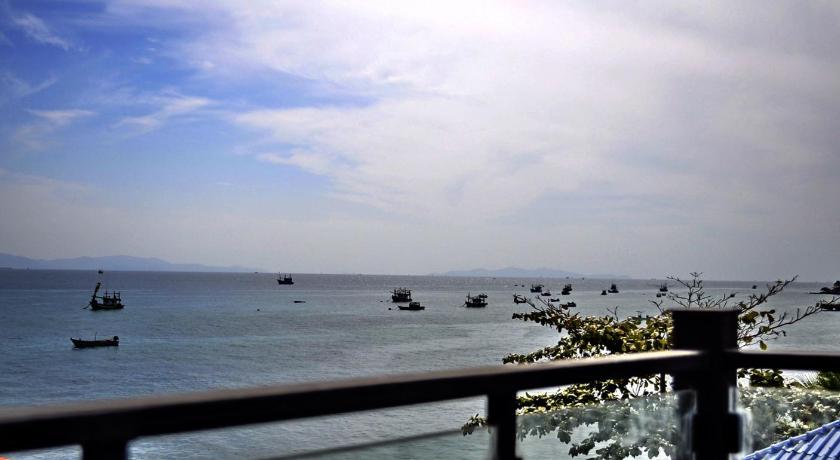 Koh Larn accommodation minimalist style overlooking the sea Accommodation is not very spacious. but inside the room there are complete facilities Rooms have private terraces. More importantly, here is next to convenience stores like 7-Eleven and the market. There is a balcony on the roof top for enjoying the view. Looking out to see the sea as far as the eye can see. Suitable for people who really want to relax, don't want to meet crowded people.
hotel information
---
Suntosa Resort is a romantic beachside resort.

Santosa, a romantic getaway Designed like a country house that we often see in movies with a white color scheme. furniture looks elegant But with the classic look. because here the owner is a farang Therefore, it is not surprising that the design of the room looks luxurious. and warm at the same time Inside the accommodation there is a common hall for sitting and relaxing. There is a common lounge overlooking the sea. The rooms are fully equipped with facilities. There is a private balcony for every room. Breakfast is American. Activities for tourists are hiking, fishing and snorkeling. Suntosa Resort is located at Na Ban Pier.
hotel information
---
Lareena Resort Koh Larn Pattaya, private accommodation with sea view

Koh Larn accommodation is friendly. There are options for both seaside. and not on the sea Accommodation is quite private. The second floor overlooks the sea. There is a common area for chilling. Or you can organize a grilling party as well. There is a grill and grilling equipment to use for free Free motorbikes, no need to refuel. The facilities in the room are complete, including air conditioners, water heaters, hair dryers, kettles. The accommodation is next to the pier in front of the house, convenient to travel. Close to every beach in Koh Larn, just a 5-minute walk. Additional activities for tourists of the accommodation are snorkeling, air cushions, boating, and squid fishing at night.
hotel information
---
Sunniva hillside accommodation sea view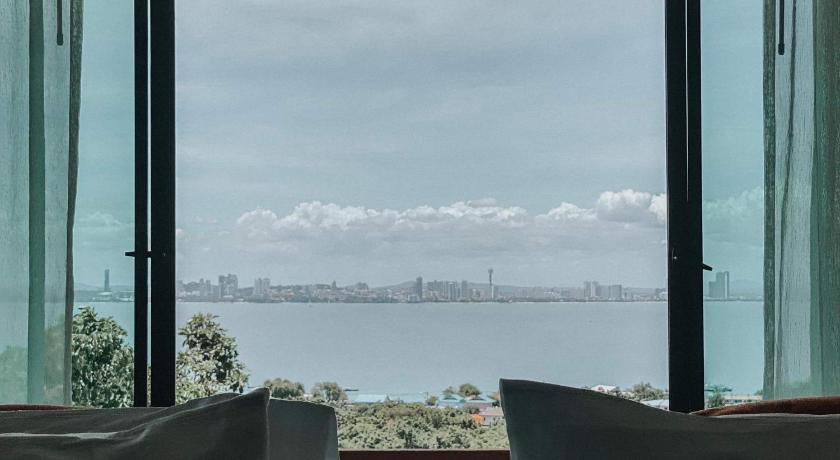 Rooms on the hillside 3-star resort overlooking the sea stretching to the Pattaya side. There are only 2 rooms, suitable for those who want ultimate privacy. The rooms are near Samae Beach, Tien Beach and Nuan Beach. In the morning, you can see the sunrise in front of the room. The highlight here is Bathtub in the corner of the room overlooking the view outside There is a common area for sunbathing. and outdoor furniture Activities for tourists are snorkeling, fishing, beach walking.
hotel information
---
Sin U Rai Resort, wooden house accommodation warm atmosphere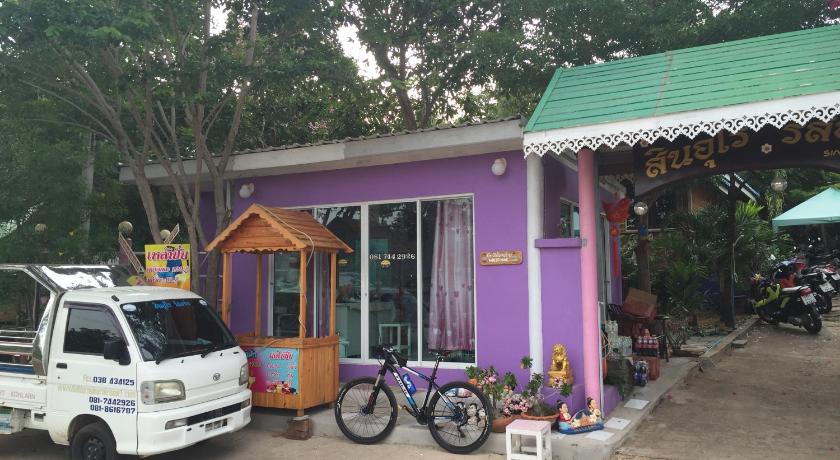 wooden house accommodation The atmosphere is like being in a garden house. Suitable for those who want a natural look. The accommodation is close to Ta-Yai beach. Available in single family homes and a house that can accommodate up to 10 people with a communal pool The rooms are fully equipped with amenities such as TVs, refrigerators, air conditioners, etc. There are grilling equipment. and free BBQ There is a transfer service to Ta Waen Beach. Anyone who wants an inexpensive room with a good atmosphere here is considered to be a great answer.
hotel information
---
The Sky & Sea Koh Larn Resort, good view, good value price

Koh Larn accommodation is suitable for chilling people. Near Ta Waen Beach The interior of the room is decorated with white and blue tones. Spacious rooms, complete facilities. Every room has beach view. There is a common area for eating and a garden around the property with a canvas for sunbathing. View in the evening There are plenty of photo angles to choose from. There are many activities for tourists to choose from, such as diving, jet skiing, picnics on the beach, free use of 1 motorcycle per 1 room, Tawaen Beach shuttle service. buffet breakfast Unlimited shrimp and squid dinner
hotel information
---
epilogue

It's over for the 2023 Koh Larn accommodation review that has been voted by booking as excellent, good view, and the price is worth it. Who's free on the weekend? Try to invite a group of friends or family to arrange a trip to Koh Larn together. Guarantee that you will like it. Want to go again. You can choose to arrange a trip for 2 days or 3 days. Because Koh Lan is not very far from Bangkok, convenient to travel, there are many attractions to choose from. Guarantee that Koh Larn trip will be another trip that you will definitely be impressed with.